Our Meeting Place is at the Mudeford Wood Community Centre in Pipers Drive, Christchurch, BH23 4TR
The Centre is signposted from the connecting road named 'The Runway'. <SHOW MAP>
There is a car park just before the centre on the left hand side.
We meet at 7.30 pm on the third Thursday of each month.
The programme is as shown on the Home Page.

At a typical club meeting there is a welcome from our chairman, John Bolt, who gives out any notices and introduces the evening's topic.
Then there is an opportunity for any member to raise a query or give any other notices.

The meeting continues with two kinds of events :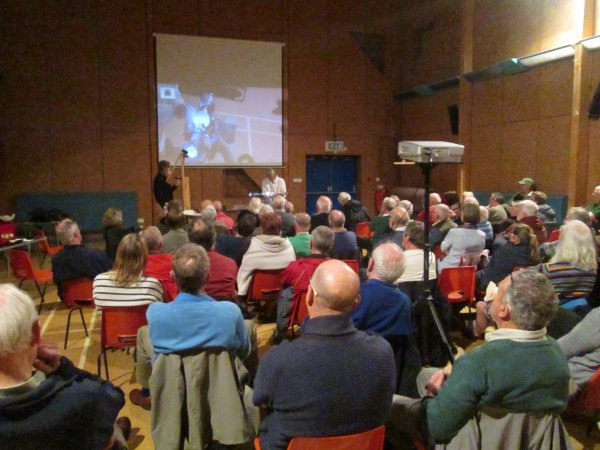 One month there will be an introduction to a turning project, usually with a demonstration;
When there is a demo on a lathe, we have a video camera system which projects onto a huge screen & a sound system which connects to in-house speakers.
This means that everyone, wherever they are sitting, receives a good view and a clear hearing of the evening's project.


The following month, there would be a competition evening when members are encouraged to bring in their own work on the previous month's project.
We have two tables according to skill level. Table B is for beginners & Improvers, whilst Table A is for the more experienced turners and those who've graduated from Table B.
The entries are then put on display anonymously with a number allocated before all members present are invited to privately write down their order of preference of the pieces.
From the results, points are awarded and totalled up over the year for trophies to be presented at the AGM in March.
Photos of the competition are shown on the Competition Gallery page.

About half way through each evening, we have a break for tea/coffee & biscuits.
Our 'Trading Post' sells useful turning related items, eg abrasives, glues, waxes & sundries at low prices obtained by bulk buying.
We have a box of Club DVD's and videos which Members can hire for a nominal sum.

Additionally each month, members are encouraged to bring any turning they have done for constructive appraisal.
Photos of these are shown on the Members' work page.
---
The current COMMITTEE comprises of :-
Chairman - John Bolt
Vice Chair - Paul Reeves
Treasurer - Clive Potter
Secretary - Trevor Elliott
Membership & Website - Richard Slee

Other Committee Members :-
Greta Reeves, Ian Wright, Graham Turner, Adrian Hart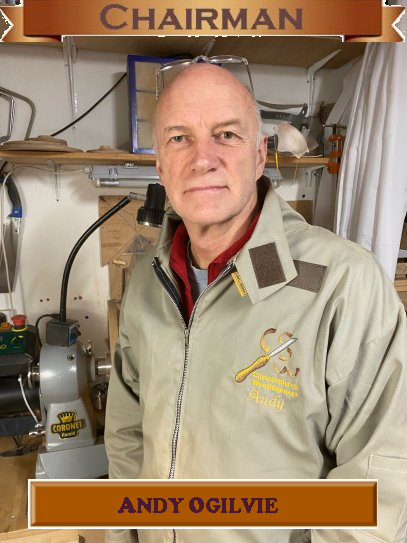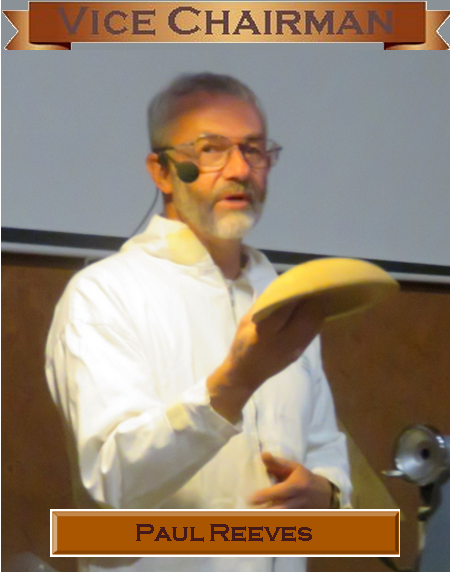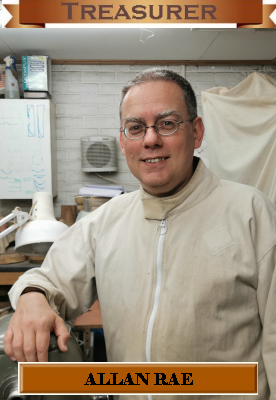 Contacts
For General Info - Clive Potter

or Richard Slee

For Website and Trading Post (club shop) - Rick Patrick

---
---
---