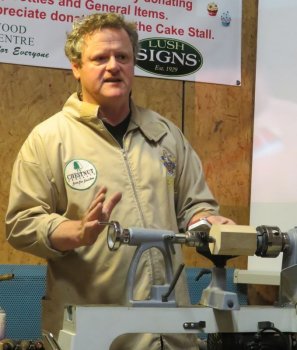 Les Thorne
6th May 2017

Les gave a very interesting demo in a jovial manner with amusing quips as well as useful hints & tips along the way.

He demonstrated 3 pieces :- a carved and decorated box, an ash bowl decorated with torching and lime wax and a wet elm natural edge bowl.
He also gave a quick but useful guide on that bÍte noire of turners , the skew chisel, even showing that you could use a screwdriver in certain places when sharpened.
Decorated Box -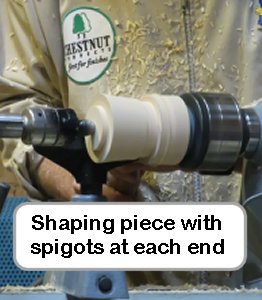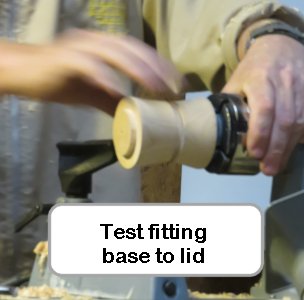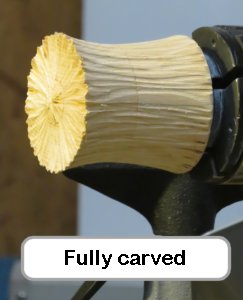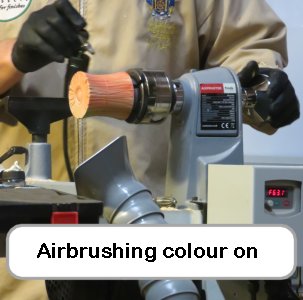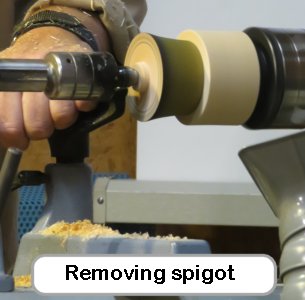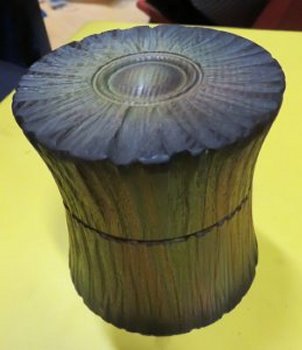 Ash Bowl - Torched & Liming-waxed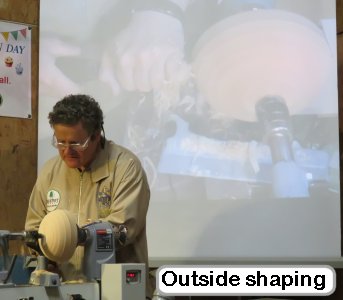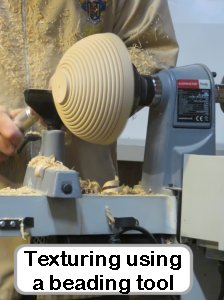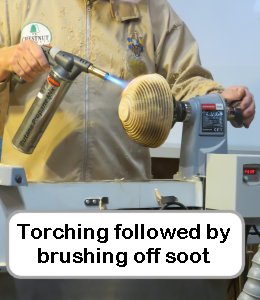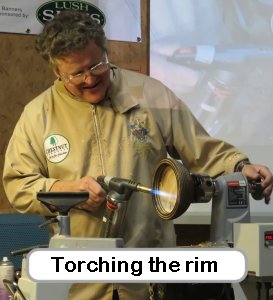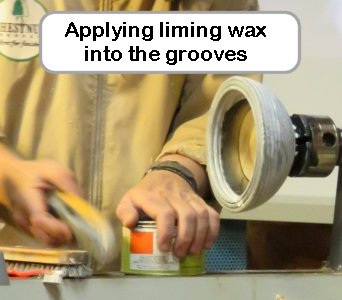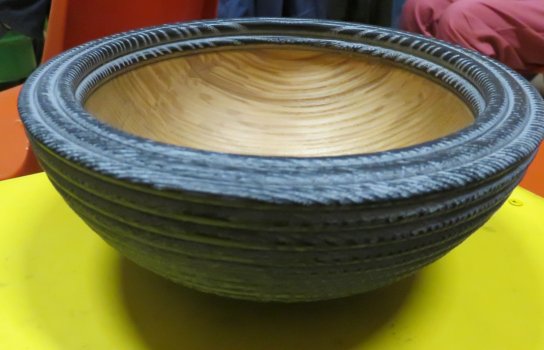 Natural Edge Bowl in wet Elm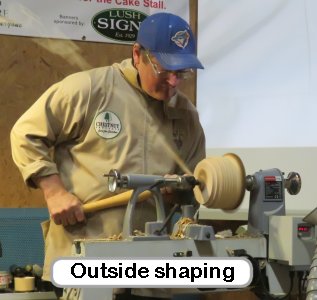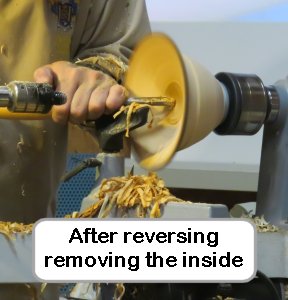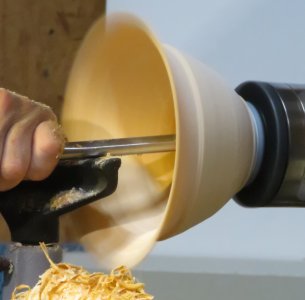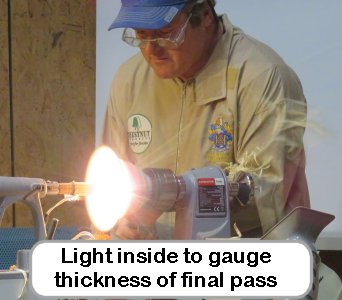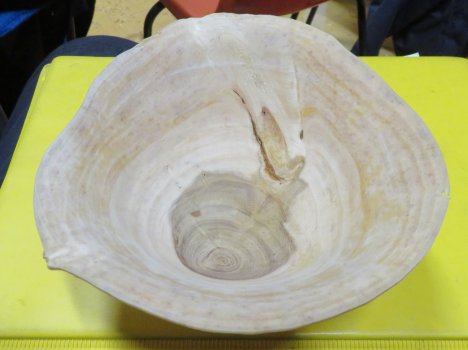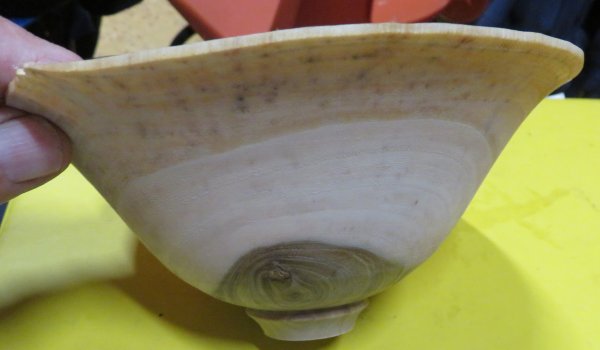 ---