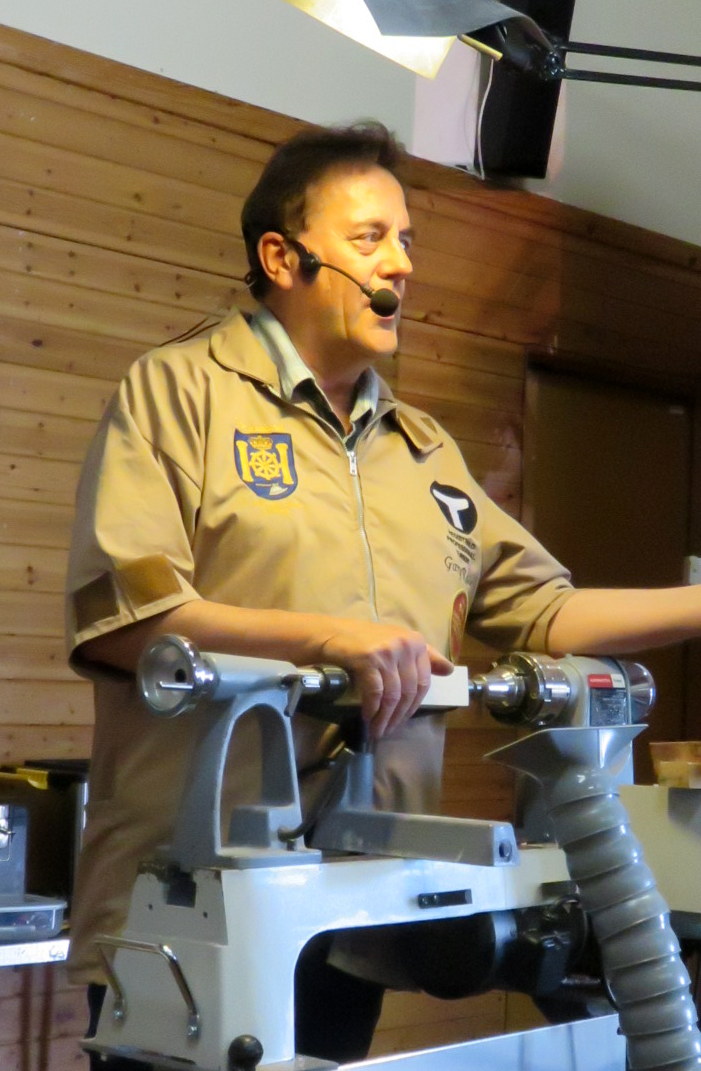 Gary Rance
Sat, 9th June 2018 at MWCC
Gary gave us an entertaining day with demos of no less than 9 pieces! (not all shown). Also during his demo, he gave many useful tips including the importance of stance as well as the applicability, technique and method of use of certain tools, This included tools that he had specially adapted. Whilst he was demonstrating he quickly gained a rapport with members showing a great sense of humour!

His first demo was a special Salt Cellar shaped like a Bell.
When filled with salt and shaken from side to side no salt will appear but if shaken up & down then it will. This involved a special inside funnel.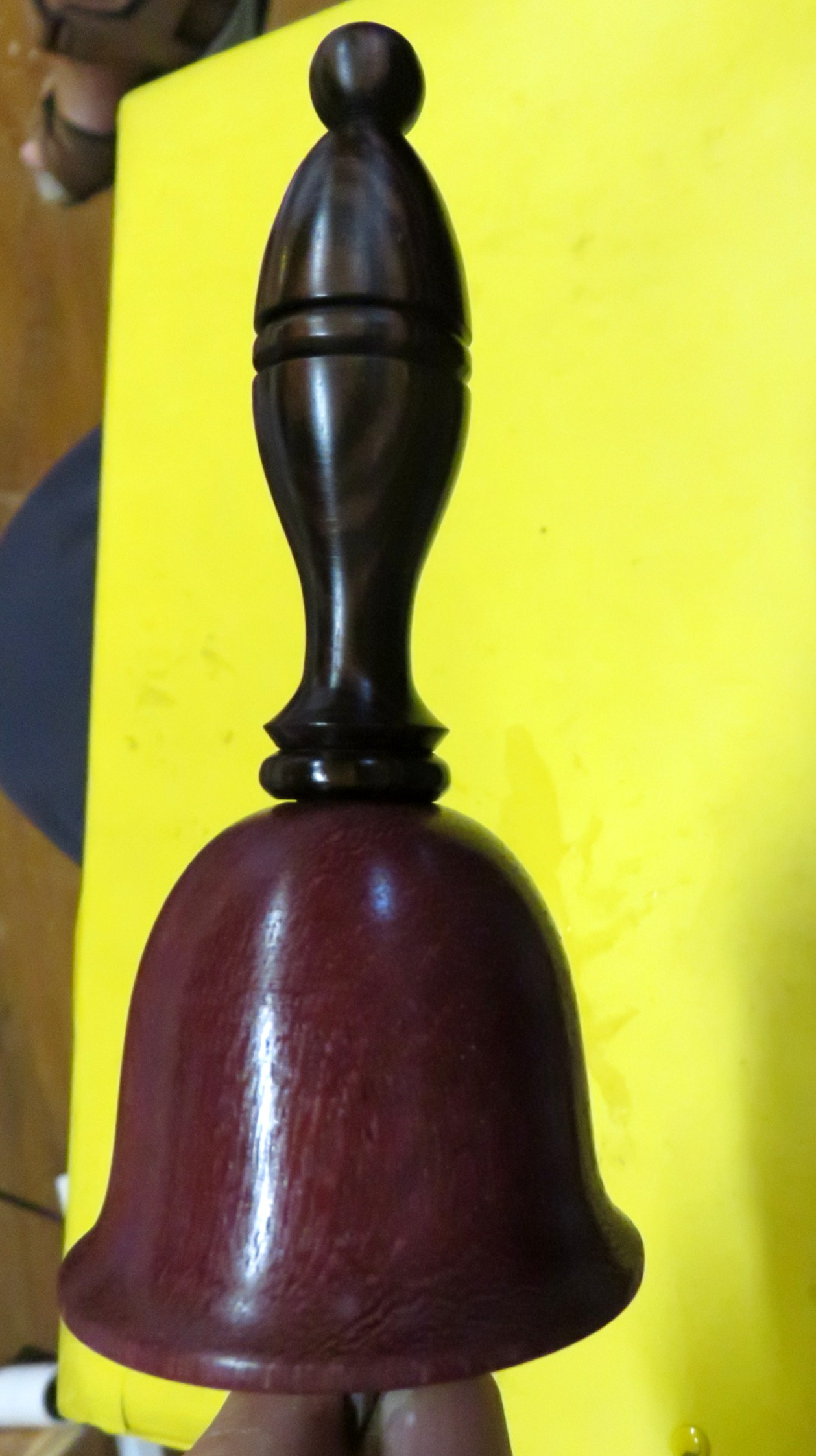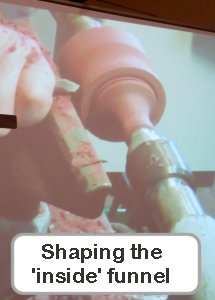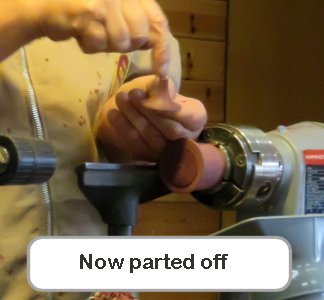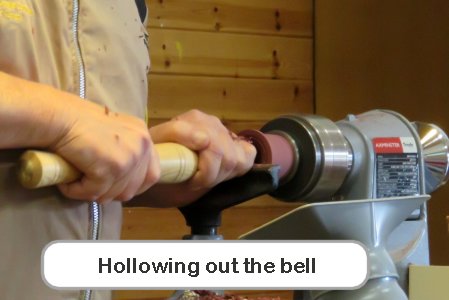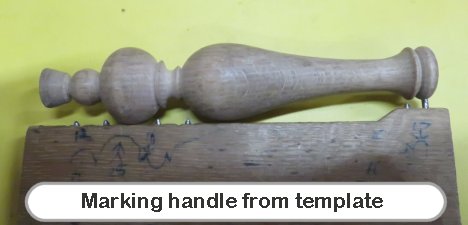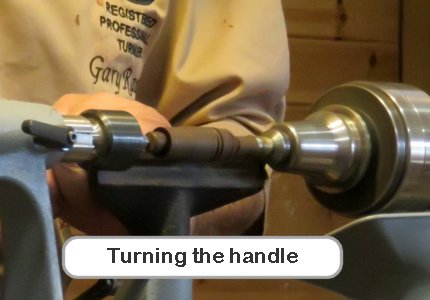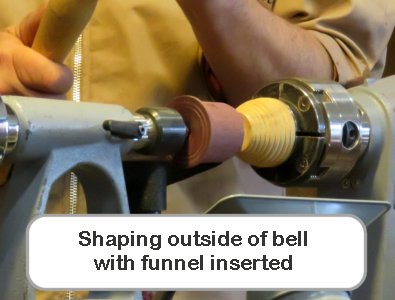 Pendant - To make this, Gary has a special circular 'jig' which is in two halves. This is shaped with an off-set centre. A piece of decorative wood is shaped to fit and then drilled as well as contoured (left). The piece is then reversed in the 'jig' so that it is finished on both sides. He finished it with sander-sealer and lacquer. He pointed out that there are different techniques for end grain and cross grain pieces to avoid 'tearing'. A useful project for using up odd bits of 'good' wood.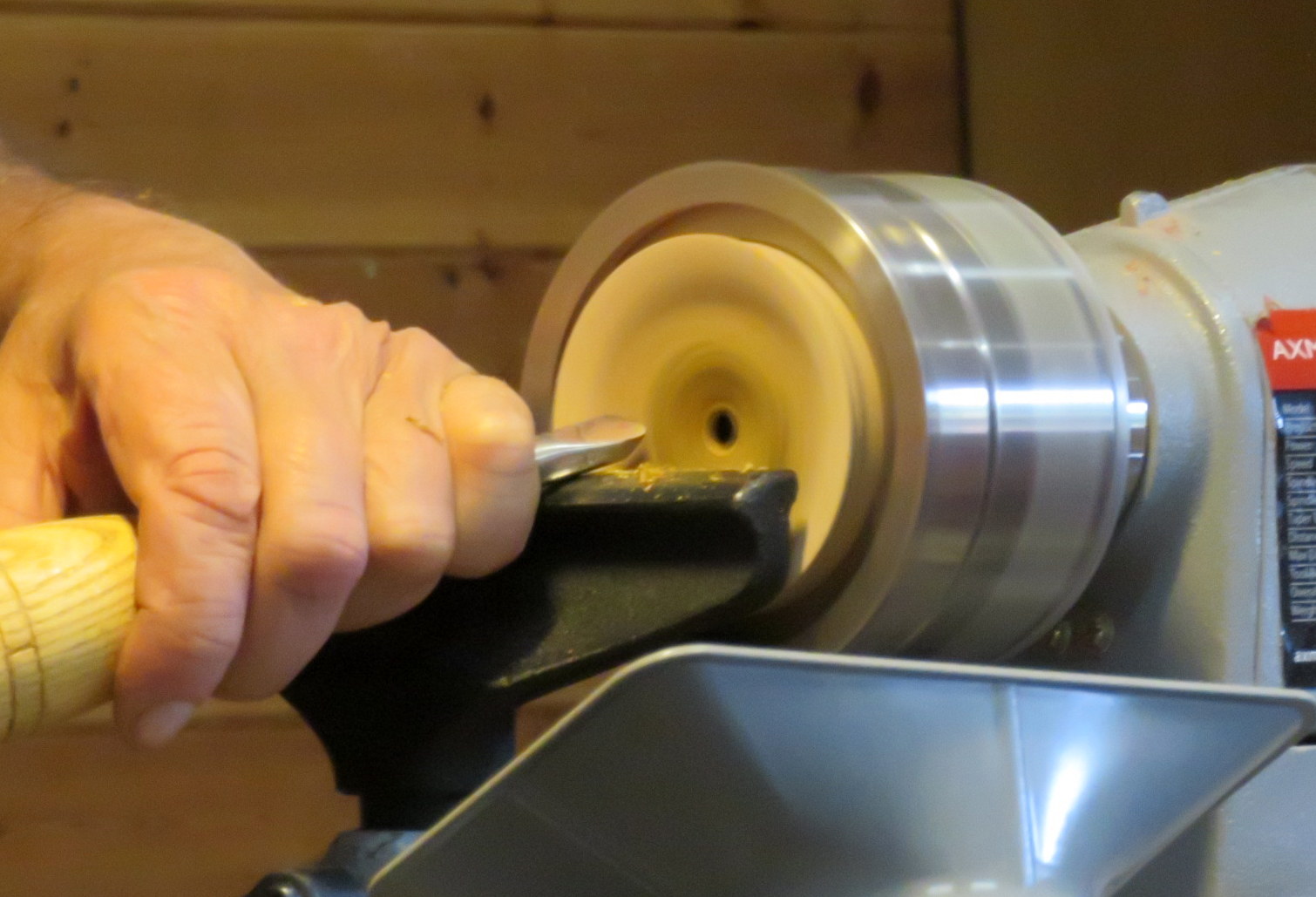 Humming Top - This consists of two parts ; a handle and a cylinder.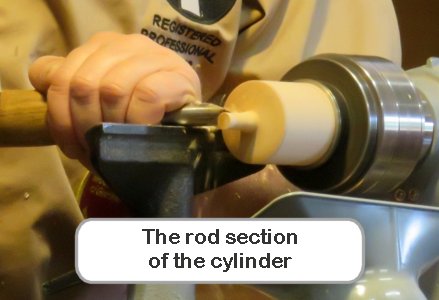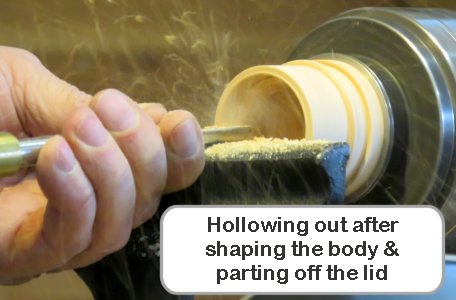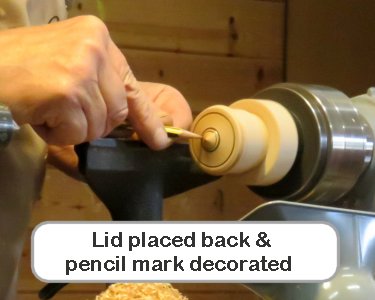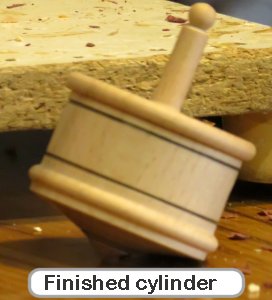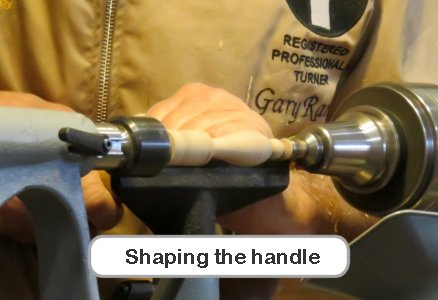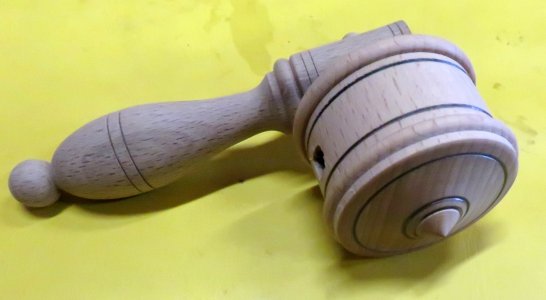 Apple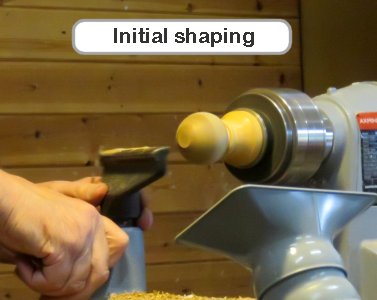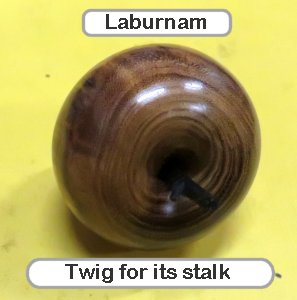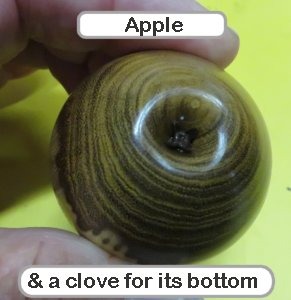 Picture Frame - using a spare 'middle'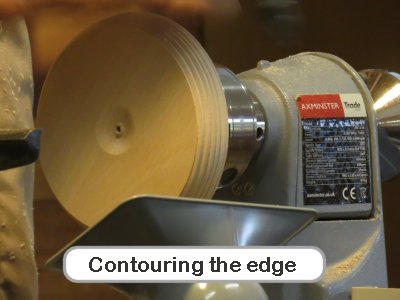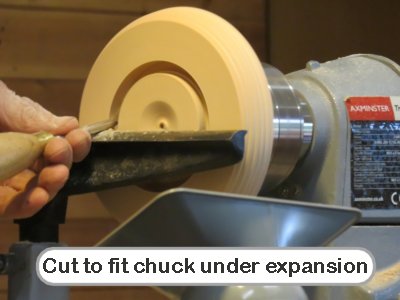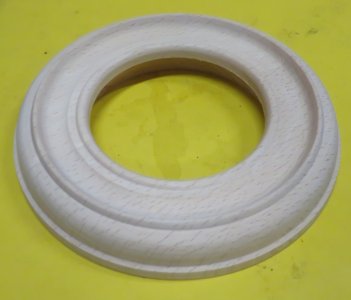 'Tip-over' Top - Gary emphasised that the base should not be pointed otherwise it will not 'tip over'. The decoration was made with felt tip pens. Happy to say that this one worked!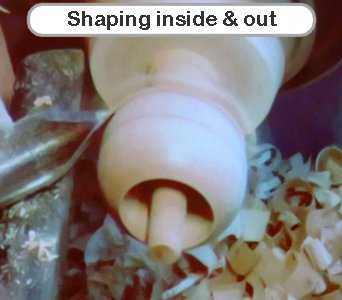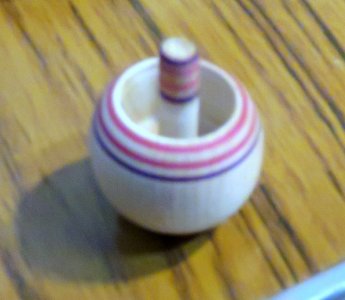 ---