PAUL's
ACORN BOX
CHALLENGE
For just a bit of fun; no competition or judging involved.
Have a go at turning an Acorn Box with either
a push/pop on lid
(or for those of you with thread chasers) a screw-on.
30mm to 50mm suggested size,
with or without the stalk.
Once you've made the box, why not turn a surprise for inside !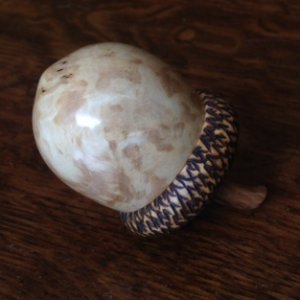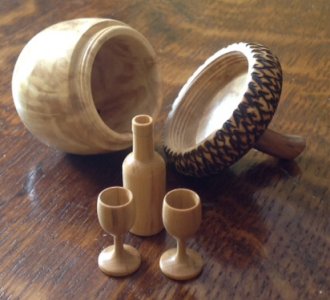 ---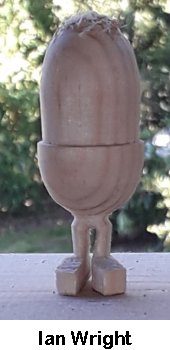 (click picture for larger version)
(click picture for larger version)
(click picture for larger version)
(click picture for larger version)